Aloe Vera Juice (Organic), 32 fl oz (946 mL) Bottle
What is Aloe Vera Juice?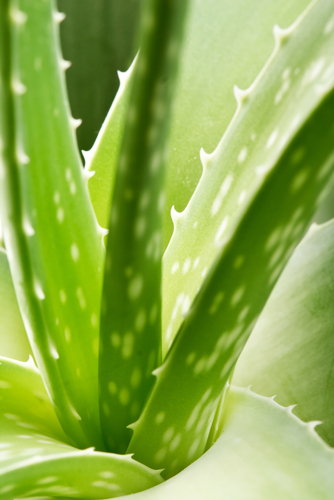 Aloe vera, with its bright green fleshy leaves, is perhaps one of the most recognized succulents. It has been traditionally used in wellness applications for thousands of years; Egyptian carvings dating back 6,000 years depict this "plant of immortality," as it was known to them. It was also recorded in the 16th century BC in the ancient Egyptian herbal wellness text known as the Ebers Papyrus!
Wellness Benefits
Aloe vera is naturally packed with nourishing vitamins, amino acids, enzymes, minerals and other essential nutrients.
While the well-known aloe vera gel is revered for its skin-supportive properties, aloe vera juice offers additional wellness benefits, particularly for overall gastrointestinal health.** It promotes regularity and can be used alongside detox programs.** Aloe vera juice can also support healthy blood sugar levels already within normal range and may promote oral health.**
Aloe Vera Juice Recipes
Try out these tasty recipes using our organic aloe vera juice and support your healthy lifestyle deliciously! Simply combine all ingredients in a blender or food processor and blend until nice and smooth.
Aloe Fields Forever

It IS Easy Being Green!
Other Sizes
Related Products