On-the-go essential oil and natural perfume application!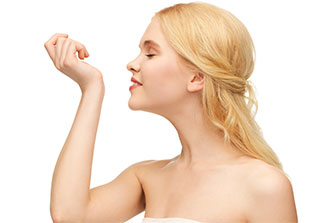 Piping Rock is making it easier than ever to apply your favorite essential oils in our easy-to-use roll-on glass bottles! These convenient bottles are easy to clean and reuse and fit in any pocket or purse for on-the-go re-application of your favorite scents!
When your bottle first arrives, it will be disassembled in three pieces: the glass body, the cap and the ball topper. After filling the bottle with your oils, simply push the topper into the top of the bottle to close and it's ready to use! When you're ready to refill, pull the plastic ring that overhangs the lip of the bottle to remove the topper and refill. It's that simple!