Raspberry Tea (Organic), 24 Tea Bags
Temporarily Out of Stock
Please check back soon
- An organic herbal tea
- A tasty flavor reminiscent of traditional green tea
- Naturally caffeine-free tea
Organic Raspberry Herbal Tea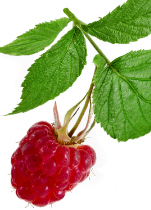 Raspberry (Rubus idaeus) is a plant native to North America. The women of the Potawatomi tribe from the Great Lakes region brewed tea from the leaves, which were highly valued because of their unique astringent properties. Raspberry Herbal tea remains popular among midwives and herbalists today.
Alvita Raspberry Herbal Tea is made with premium-quality, organic raspberry leaves, and produces an amber colored tea with a milld herbal aroma and a flavor reminiscent of traditional green tea.
To enjoy hot, place one tea bag in a cup and add 8 ounces of boiling water. Cover and steep for 5 minutes. Gently squeeze tea bag and remove. Enjoy up to 3 times daily and add sweetener if desired.