Lovely Tea from a Lovely Flower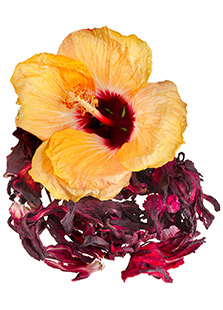 Hibiscus (Hibiscus sabdariffa) is a deep magenta, flowering plant native to the warm temperatures of West Africa. It has long been used to make herbal tea, thanks to both its tart, cranberry-like flavor and supply of beneficial nutrients such as vitamin C, minerals and antioxidants. The tea is created by infusing its crimson calyces, which are the parts of the plant that support its eye-catching, exotic flowers.
Enjoy Piping Rock's certified Hibiscus Tea hot and steamy in your favorite mug, or cold over ice. Step for 5 minutes and add sweetening if you so desire!
Other Sizes
BOGO FREE
Related Products