Silky, Succulent Shea Butter!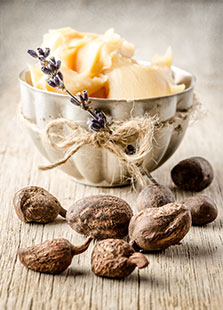 Also known as kirate, shea butter is derived from the nut of the shea tree, which flourishes in West Africa. These nuts are actually converted into the familiar semi-solid butter after being dried, roasted, ground and boiled. The fats naturally found in these nuts float to the surface of the boiling water, where they are skimmed off and blended to form the familiar thick cream-colored paste.
Piping Rock's own Shea Butter Lip Balm has been specially formulated to promote luscious lips, supplying deep nourishment and moisture. Combined with popular skin-supportive ingredients such as coconut oil, argan oil, and beeswax, this lip balm will not only promote the soft, kissable lips you desire, but will also help to protect them from the elements you come into contact with every day!
Other Sizes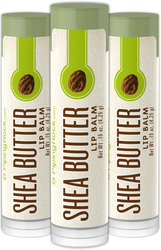 Related Products