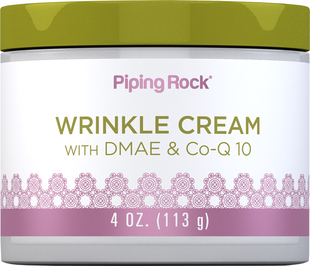 Wrinkle Cream with DMAE & Co-Q-10, 4 oz (113 g) Jar
What are DMAE and CoQ-10?​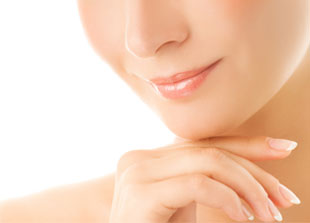 DMAE (dimethylaminoethanol bitrate) is a natural amino alcohol famous for its antioxidant properties. CoQ-10, another antioxidant, is found in nearly every cell of the body and is truly a must-have in any beautifying routine! Together, these substances offer age-defying benefits for the skin, and we've fortified our Wrinkle Cream to offer you the utmost support in achieving the radiant, youthful skin you deserve!
What does Wrinkle Cream with DMAE & CoQ-10 do?
Harnessing the anti-aging power of DMAE & CoQ-10, Piping Rock's Wrinkle Cream has been specially formulated to kick fine lines and winkles to the curb! This reinvigorating cream works to encourage youthful suppleness and elasticity, helping you to achieve skin as smooth as silk and lush with hydration.
Let our Wrinkle Cream with DMAE & CoQ-10 to be your key to the beautiful complexion you desire and put your best face forward with skin that'll have others begging for your secret! This non-greasy cream is suitable to wear underneath sunscreen and make-up.
Other Sizes
Related Products